Need Carpet Cleaning in Salford Manchester?
Get Deluxe DRY Carpet Cleaning ..... and enjoy the difference
Top 5 Reasons Why 99% of our Customers Say They Recommend Our Service!



NO WAITING TO DRY
Dry Carpet Cleaning uses very little moisture, we mist the carpet down to the backing. We do not flood your carpet with water and it will be dry before we leave. The underlay will not be wet.

GREEN CLEANING
All our products and machines are safe and no hazardous or toxic chemicals are used in our cleaning system. No dirty water is flushed into the drains.Our process is safe for your carpet your home and our planet.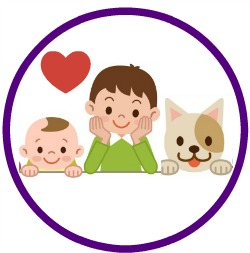 SAFE FOR THE ONES YOU LOVE
The products that we use in our dry cleaning system are safe for nursery carpets and perfect for little ones that spend time on the carpet. You can have complete peace of mind with dry carpet cleaning

NO MOULD, MILDEW OR SMELLS
Dry Carpet Cleaning is risk-free. There is no possibility of over-wetting your carpet, underlay or floorboards. Your hardwood floors will not stain or warp and your furniture will not stain or discolour.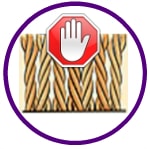 CARPETS STAY CLEANER LONGER
Dry carpet cleaning does not leave any sticky residues in your carpet. Carpets stay cleaner longer and stains do not come back
Our Service Areas in Salford & Manchester


Salford
Salford Quays  M50
M3
M4
M5
M6
M7
M27
Manchester
Greater Manchester
Trafford
Higher Broughton
Ordsall
Worsley
Atherton
Ancoats
The Northern Quarter
Swinton
Monton
 Pendlebury
Walkden
Read Our 5-Star Google Reviews
The Advantages of DRY Carpet Cleaning
Convenient

Deluxe Dry Carpet Cleaning Manchester and Stretford make it easy for you to have clean carpets all year. Even if it is raining outside your clean carpets will be dry in minutes with our unique cleaning method. Life is too busy to wait for your carpets to dry and Deluxe dry carpet cleaning customers in Manchester and Stretford tell us every day how delighted they are to use their carpets immediately after cleaning
No Risk

All of our cleaning products and methods are chosen for their safety. Your family and loved ones are completely safe. We are proud that our methods of cleaning are not contributing in any way to pollution either to the atmosphere or to your IAQ ( Indoor Air Quality) Our low -water system conserves water and we do not flush any kind of contaminant into the drains.
Deluxe Dry Carpet Cleaning Manchester Salford is cleaning carpets and protecting the environment!
Guaranteed
We Want Happy Customers

Deluxe Dry carpet cleaning Manchester Salford love to have happy customers. We want you to have a superb cleaning experience and to be perfectly happy with your cleaned carpet and the service we give you.
Our carpet cleaning service has grown enormously because of the referrals given by happy clients and we are very proud of the outstanding reviews we receive every day
Call us on 0161 768 0208 to make your appointment for Dry carpet cleaning in Manchester and Salford
Stain Power
Strong Stain Removal Treatments

Deluxe Dry carpet cleaning Manchester Salford love to have happy customers. We want you to have a superb cleaning experience and to be perfectly happy with your cleaned carpet and the service we give you.
Our carpet cleaning service has grown enormously because of the referrals given by happy clients and we are very proud of the outstanding reviews we receive every day
Call us on 0161 768 0208 to make your appointment for Dry carpet cleaning in Manchester and Salford
Green

At Deluxe Dry carpet cleaning Manchester Salford we are proud to be a green cleaning company. We conserve water by using a very low moisture cleaning system and we do not empty dirty polluted waste water into sinks, toilets or drains. Our goal is to maintain an invisible carbon footprint and we preserve Indoor and Outdoor Air Quality by using only green organic products. Our products and systems are safe and safe for the planet.
If you would like some green carpet cleaning call us today at Deluxe Dry Carpet Cleaning Manchester Salford at 0161 768 0208
Brilliant Job
★★★★★
"
Big thank you to Deluxe for cleaning my dining room carpet and hallway, they looked terrible. All the stains are gone and the hall looks a hundred times better. I will never leave it so long again but I didn't know about dry carpet cleaning -- Now I do! Thanks very much for a brilliant job
"
Dog stains
★★★★★
"
Wasn't sure whether the carpet would ever recover from the stains our dog made when she was a puppy, they all came out as well as some old paint stains. I'm very surprised and pleased thank you.
"
Almost as good as New
★★★★★
"
We would like to say thank you for the trouble you took over our lounge carpet last Thursday, it looks almost as good as when it was new and that was nearly eight years ago. We are looking forward to having our sofa done next month.
"
- John & Kitty W. Chorlton
Will Recommend
★★★★★
"
I will recommend Deluxe Dry carpet cleaning service they arrived late but called to say the traffic was bad. I didn't have to wait for them, my rugs look much better and I thought their prices were very reasonable.
"
Soot on the Carpet
★★★★★
"
We had soot all over a bedroom carpet and the first carpet cleaning company that came said it would take too long and was too big a job. We were very upset because the property is a rental, we called Deluxe and they said they could clean it and they did, quickly and with no fuss. The carpet is now clean and so is the hall carpet. Thanks Deluxe Dry Carpet Service for all your help.
"
Ink stains Removed
★★★★★
"
I had ink stains on my brand new carpet from one of the decorators -- his pen leaked into a pocket there were 2 big stains and several small ones. I was devastated because the carpet is new. The lady from Deluxe said they could clean it and they did! Would definitely recommend to anyone with carpets.
"
Queen Victoria opened  Manchester Docks in 1894; and growth in the area causes development  until the docks covered  a huge area of 120 acres, including over nine quays in Manchester, Salford and also Stretford  By 1947, Manchester Docks was Britain's third busiest port owing partly to the damage of Hull's docks during The second world war.
The fast decline of Manchester Docks just forty years later was brought about by the  increasing 'containerisation',  bigger commercial  ships could not navigate Manchester's limited rivers because they were too narrow. The entire area has now been redeveloped into what is known as Salford Quays.
The once  magnificent Manchester Docks closed in  1982, resulting in 3,000 jobs losses.  Between 1986 and 1990 the structure  of the Manchester docks was changed  past recognition, an  inner waterway was built connect with walkways, apartments and town houses , offices and also new  Docks number  6 and  7 were built.
In 1987, after years of industrial pollution, water quality in the canals is clean and pure mostly due to  a new compressed air mixing system; 12,000 fish were  introduced to the canals in the area and the fish population continue to  prosper.
The idea for The Lowry Theatre and Gallery originally called Salford Quays Centre For Performing Arts– was initially conceived in 1988; twelve years later on, it opened up to the public  The eye-catching and cutting-edge building for the  Imperial War Museum North, constructed  by world famouse engineer, Daniel Libeskind, opened and has been one of Manchesters top attractions ever since.
Salford Quays was selected as the site for the BBC's relocation in 2006, and brought  about the massive development of Media City UK by Peel Company Developments.
The redevelopment of Salford Quays has  created a first-rate centrally located , cultural and residential area. Salford Quays has likewise become a popular shopping  area with regular metrolink connections  Salford,  Altrincham and also Manchester city centre.
More Manchester towns that we serve Here
Salford Quays M50
Tab #1
Clean carpets look better and last longer
With regular professional carpet cleaning
Stain free carpets enhance the beauty of your home
Local carpet cleaners remove dirt and stains
From your dry carpet cleaning company
Affordable carpet cleaning rates for your move in or move out
Give Your Clients & Employes a Bonus! Office carpet Cleaning
Scheduling a regular cleaning for your carpets is one of the best decisions you can make as a home owner. Clean carpets are healthier for your family and much more attractive to look at, there are very few things so depressing as a spotted and stained carpet in your living room or bedroom. You can escape the roller coaster of dirty carpet – clean carpet by scheduling regular professional carpet cleaning and have a clean carpet all year. Modern  carpet cleaning systems are low in moisture and products are safe for family and  pets, carpet cleaning ensures that the air in your home is healthy and safe.
Tab #2
Refresh and Restore your Rugs
Expert Rug cleaning and repairs
Refresh Your Rugs and Restore colours with Persian & Oriental rug cleaning
Dirt, spots & Stains Expertly Removed
by Local Rug Cleaners
Best rug cleaning at affordable prices
Remove Rug Odours,
Professional Rug Repairs
Contemporary and Antique Rug cleaning at our Rug studio
High quality Oriental rugs provide a lifetime of beauty and use, if they are cared for correctly. Professionally cleaning your Oriental rug every 3-5 years ensures that your rug outlasts you and your family. To clean a fine rug yourself is often a false economy and may damage a rug. Many over the counter rug and carpet cleaning products contain bleach.
Using a commercial rug cleaning company is worth the time and money spent for cleaning one of these beautiful rugs. Our rug spa in Cheshire provides affordable and professional rug care.
Tab Title
Professionally cleaned Sofas and Chairs
Easy & Affordable upholstery cleaning services
Stains and spots expertly removed
Local upholstery cleaning is affordable saves you money!
Great reviews online from the best upholstery cleaning company
Spotless sofas and armchairs from your local furniture cleaners
Convenient dry upholstery cleaning and affordable prices
Every type of upholstery will attract dust and debris and if you have pets, pet hair and dander accumulates on furniture. Dining room chairs get splashed with food and drink. Our furniture is used as often as the carpet but does not get nearly as  much attention, carpets are vacuumed several times a week but furniture is neglected for years. Wear and tear is faster on a piece of dirty furniture because soil  abrades the fabric fibres which will wear down the material faster. Modern furniture cleaning  methods safely and effectively clean furniture and upholstery surfaces both natural, synthetic or as is common these days a mix .  Regular professional furniture cleaning will not only promote cleanliness, but also increase its longevity