Carpet Cleaning Manchester  Salford Areas



 Dry In Minutes


Organic Cleaning Products


Stains Will Not Come Back 

No Wet Mess!!

Fully Guaranteed

Reduces Allergens & Dust

"How lovely it was getting up this morning to my lovely STAIN FREE CARPETS! After looking after various dogs over the years, my bedroom carpet now looks like new. Thank you once again "
Kath E. Stockport
"We love Deluxe Dry! Our carpet is very light beige and with three kids and all their friends and the dogs it would look terrible unless we had it cleaned regularly. Deluxe cleaning is dry and fast. Just what we need. Recommend Highly
Tim B. Chorlton
Deluxe Dry Carpet Cleaning Manchester Salford Service Areas
Our Service Areas
Manchester
Greater Manchester
Stretford
Urmston
Trafford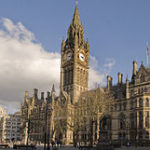 What Is Dry Carpet Cleaning ?
Easy & Convenient Carpet Cleaning!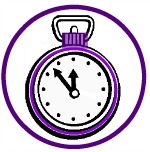 Deluxe Dry Carpet Cleaning Manchester and Stretford make it easy for you to have clean carpets all year. Even if  it is raining outside your clean carpets will be dry in minutes with our unique cleaning method. Life is  too busy to wait for your carpets to dry and Deluxe dry carpet cleaning  customers in Manchester and Stretford tell us every day how delighted they are to use their carpets immediately after cleaning
Our Carpet Cleaning Service Is Guaranteed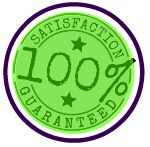 Deluxe Dry carpet cleaning Manchester Salford love to have happy customers. We want you to have a superb cleaning experience and to be perfectly happy with your cleaned carpet and the service we give you.
Our carpet cleaning service has grown enormously because of the referrals given by happy clients and we are very proud of the outstanding reviews we receive every day
Call us on 0161 768 0208 to make your appointment for Dry carpet cleaning in Manchester and Salford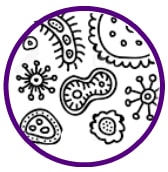 Dry Carpet Cleaning Reduces Dust and Dustmites
Dry carpet cleaning uses very little moisture and your carpet dries very quickly. Dustmite populations that live in your carpet cannot reproduce without moisture this is prevented with dry carpet cleaning. Existing dust and dustmites and dustmite particles are removed during cleaning. We use HEPA vacuums  that  collect miniscule particles and filter them out instead of returning them into the air in your home
Scientific studies have shown dry carpet cleaning can reduce the dustmites in carpets by up to 80% for more than 6 months.
If you suffer from allergies or if someone in your family is an allergy sufferer then give Deluxe Dry Carpet Cleaning Manchester Salford a call on 0161 768 0208 and make an appointment today.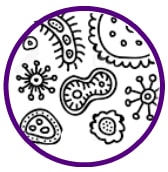 All of our cleaning products and methods are chosen for their safety. Your family and loved ones are completely safe. We are proud that our methods of cleaning are not contributing in any way to pollution either to the atmosphere or to your IAQ ( Indoor Air Quality)  Our low -water system  conserves water and we do not flush any kind of contaminant into the drains.
Deluxe Dry Carpet Cleaning Manchester Salford is cleaning carpets and protecting the environment!
We Clean Green!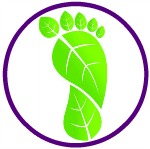 At Deluxe Dry carpet cleaning Manchester Salford we are proud to be a green cleaning company. We conserve water by using a very low moisture cleaning system and we do not empty dirty polluted waste water into sinks, toilets or drains. Our goal is to maintain an invisible carbon footprint and we preserve Indoor and Outdoor Air Quality by using only green organic products. Our products and systems are safe and safe for the planet.
If you would like some green carpet cleaning call us today at Deluxe Dry Carpet Cleaning Manchester Salford    at 0161 768 0208
Your Carpet Stays cleaner in between professional cleanings!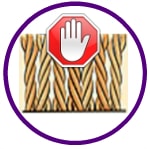 Dry carpet cleaning does not soak your carpet, no moisture seeps penetrates the backing of the carpet or the carpet padding.   Stains do not " wick back" or reappear as sometimes happens with other types of carpet cleaning.
There is no possibility of mildew or mould forming. We leave your carpet dry and ready for use
Carpets  cleaned by Deluxe dry carpet cleaning Manchester Salford smell fresh and pleasant not mouldy and strange.
Dry Carpet cleaning is perfect for cleaning berber carpets because there is no wick back effect which can happen if wet cleaning is used on looped carpet. For homeowners with berber  carpets dry carpet cleaning Manchester Salford is the best choice.
Our Contact Information
Deluxe Dry Carpet Cleaning
36, Abbots Cl, M33 2DB
0161 768 0208
Our Service Areas
Manchester
Stockport
Trafford
Services Offered
Deluxe Dry Carpet Cleaning
Deluxe Dry Furniture Cleaning
Stain Removal
Carpet Protection
Fabric Furniture Protection
Leather Upholstery  Cleaning