Looking for Carpet Cleaning Stockport, Cheadle Areas?
Deluxe Dry Carpet is The Easy Way to Clean Carpets!
Convenient & Fast Drying!
Great Reasons To Choose Deluxe Dry!
Dry in Minutes & No Waiting!
Safe Organic Cleaning 
Stains Won't Return 
No Mould, Mildew or Wet Mess
 

Guaranteed Results
  Dust & Allergens Reduced

DRY Carpet Cleaning Makes Sense…

Carpet cleaning in Stockport and Cheadle is so much more convenient when it's DRY! No wet mess, no smell and no waiting. Rainy weather and cold winters mean that there is no good time to have wet carpets and so Dry carpet cleaning is the sensible choice for most people.
Deluxe Dry Carpet cleaning for Stockport and Cheadle is safe– for your carpet, your family and your pets.The products used to clean your carpets are completely safe. We never use toxic chemicals even for stain removal . Dry Carpet Cleaning is safe for all pets including birds. Childrens bedrooms and nurseries are completely safe and free from risk.
The Dry carpet cleaning system is very low moisture. There is no risk to heavy furniture ( such as beds or chests of drawers) that can't be moved off the carpet. Expensive hard wood floors will not be soaked with water and there is no risk of dye run or shrinkage.
We give you a non- quibble guarantee that you will be happy with our carpet cleaning service. We want all of our customers to be totally happy with their clean carpet or we will refund your money.
Deluxe Dry Carpet is a great alternative to traditional carpet cleaning for allergy sufferers. Dust and dust mite particles and allergens such as pollen are often thrown into the air when vacuuming and these can trigger allergy symptoms. Deluxe Dry carpet always uses HEPA vacuums that are hospital grade for the maximum removal of allergens and tiny particles of dust.
" We got Deluxe Dry Carpet to clean my mums carpet she is elderly and they did such a great job we now have our carpet cleaned by them and two of our neighbours also. It is so convenient. The house looks completely different "
John A. Altrincham

 Carpet Cleaning in Stockport & Bramhall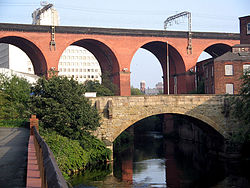 Deluxe Dry Carpet Cleaning
 Stockport & Cheadle
Stockport
Cheadle
Cheadle Heath
Bramhall
Handforth
Gatley
SK8, SK7 SK3
Gately
Cheadle and Stockport Carpet Cleaning