Upholstery Cleaning Manchester and Trafford

Get Deluxe Dry Furniture Cleaning !
The Better Way to Clean Furniture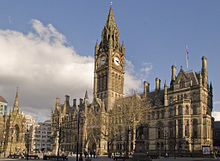 Manchester Upholstery Cleaning Service

 Service Areas Manchester and Trafford

Manchester

Trafford

Sale, Altrincham, Urmston

Stretford

Chorlton, Didsbury, Parrs Wood
M21 Areas

M20 Areas

Why Choose Deluxe Dry Carpet?
Dry in Minutes …NOT HOURS!
Organic Cleaning Products
Stains Won't Come Back
No Wet Mess, No Mould or Mildew
Fully Guaranteed
Reduces Dust and Allergens
"I never knew it could be so easy! I leave the keys for Deluxe Dry Carpet and when we come home everything is back in place but the carpet is completely clean! Smells wonderful too, so glad I found them."
Lisa Wr. Wilmslow

"We love Deluxe Dry. We have a light beige carpet and with three kids and all their friends and the dogs, it would look terrible unless we had it cleaned regularly. Deluxe cleaninng is dry and fast, just what we need. Recommend highly "
Tim B. Chorlton
  Leather Upholstery Cleaning